Choosing the Right Wedding Planner
Finding the right wedding professionals to assist in making your wedding dreams come true can be a daunting task. But it doesn't have to be! Looking for a few things can help make your decision a lot easier.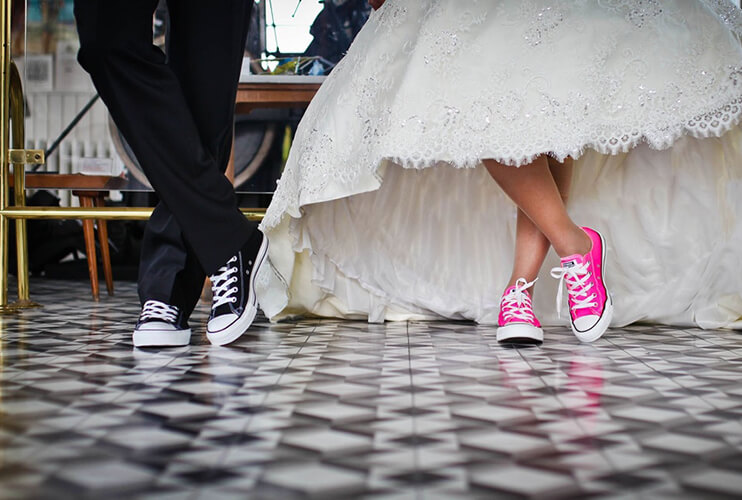 Compatibility
Choosing the right professional is a lot like choosing a date or a friend. Will they fit with your personality and style? Will they communicate easily and answer your questions professionally and politely?
Wedding planners and coordinators are a special kind of decision though. These people will be spending A LOT of time with you, so you should really try to find someone who is the compatible with you and your partner.
In my experience as a planner, I try to keep the lines of communication open 24/7 to help ease any fears along the way.
Experience
You have NO idea how many times I have had a couple tell me that they don't need a certain vendor because they already have a friend, or a cousin, or the brother of a friend of a neighbor who can do these things for free or at an extreme discount. This may be tempting on a financial level—after all, most couples have a strict budget to keep to. But never sacrifice quality for budget. Hiring experienced professionals helps with your peace of mind during the actual event.
Are you sure that Jimmy from down the street who HAPPENS to have a great laptop will know what to do when the power source at your reception keeps going out? Will Grandma be able to remake a cake in two hours when the blazing sun melts the buttercream?
Think of questions like "How long have you been in the industry?", "How many events have you worked on?" or "What was the hardest obstacle you overcame in your profession?" when considering the experience level of your planner. A seasoned professional has the keen ability to anticipate problems before they even happen, and come prepared with a plan B, C or even D when issues inevitably arise.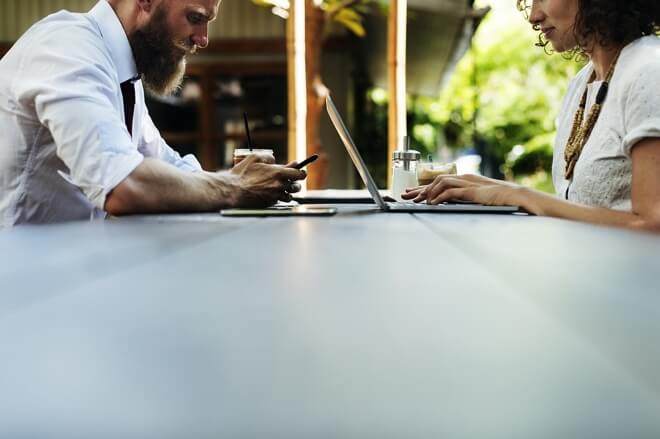 Research, Recommendations and Reviews
As I said, the pool of wedding professionals can be vast and overwhelming. But technology today has come a long way from your mother's wedding—and now, websites like Instagram, Wedding Wire, and Google can help narrow down your list of potential vendors.
Statistically, millennials look for three things immediately before even contacting a vendor; they look for pictures, prices, and reviews. This makes sense! In this day and age, information should be readily available for the on-the-go couple. So use these websites to help weed out those that may not offer the right style, quality, or budget for your big day.
One of the easiest things to do when planning your wedding is to ask for vendors recommendations for other vendors. These recommendations hold a lot of weight because they come from people who have to work alongside them. They have put in the hours and have already done half the job for you.
If you are getting a lot of recommendations from friends or family, vet them about their services. Did these vendors they recommend stick to budget? Communicate easily? Execute according to agreed-upon standards? Was their wedding smoothly run? Were there any issues? These are also questions you may be able to find answers to in these vendors online reviews. Typically, a happy or unhappy couple will speak their mind on social platforms about the services performed on their big day. These vendors are vital to this important day, so these reviews carry a lot of weight.
Pricing and Services
Don't fall in love with something beyond your financial means. I know that Vera Wang dress may speak to you like nothing has before, or the Plaza Hotel in New York City has always been your dream location; but beer budgets do not feed champagne diets.
Save yourself the heartache and research vendors within your price-range first. I promise you, that no matter what your budget is, if you are realistic about costs, you can find the right vendor for you! Don't choose the cheapest for the sake of the budget. We work in a profession of love and gift giving, certain aspects of pricing and services are flexible.
For my budget couples, I try to cater more towards my A La Carte Services in order to not charge them for services they may not need or want. I also offer discounts for civil servants of all kinds. Some venues require certain vendors—which can lower their average cost of service substantially.
Just talk openly and early with your vendors about cost, and any quality professional will be happy to assist you in this process.
Take The Plunge
After researching and connecting with your list of possible vendors, take some time to compare and contrast their strengths and weaknesses. But do try to also listen to your gut. If you had a strong and friendly connection with a certain vendor, don't hesitate to take the plunge (once you've done your research, of course).
There is nothing I love more than an excited couple! Their enthusiasm is infections and really drives my passion in planning their wedding. This is definitely a good trait to look for when finding a vendor! We work in an industry of love, so love and passion for what we do should be synonymous with the job. This is an emotional purchase, so find the vendors that continue to spark your passion and excitement for your big day.