The News
The world has a way of taking your plans and laughing at them. Disaster can strike at any moment—without warning or hesitation. Are you prepared?
Despite the impacts a national disaster or pandemic can have on your home—it can affect your event as well. But what do you do when a disaster has thrown a wrench into the planning of your wedding?
Below are the common steps when coming to terms with the bad news. Through this process you will not only survive, but thrive, with a new game plan and a new wedding ahead of you. You will become stronger, more prepared, and supported than ever.
Do not avoid the situation at hand, embrace it and move forward. We as wedding professionals are here to help you 100% of the way. Despite how bleak it may seem right now.
Denial

Stage One: Denial. You can't believe that what you have worked so hard for, prayed for, and saved for, is now coming unraveled. You sit there aghast. This simply cannot be happening to you.
But it is. As much as you want to press forward with your original plans for your wedding, you know deep in your heart that things are no longer going to be the same.
As a professional Wedding Planner, it is not uncommon for me to find the sense of overwhelming too much for any couple to bear. I often, even during normal circumstances, have to rally my couples to get their planning homework done to keep them on schedule.
But during a national emergency, disaster, or pandemic, it's far more expected for couples to bury their heads in the sand and halt all planning due to fear and anger. But don't divulge in this behavior for too long. We need you to work through this step as quickly as possible to learn how to accept and move on. 
Anger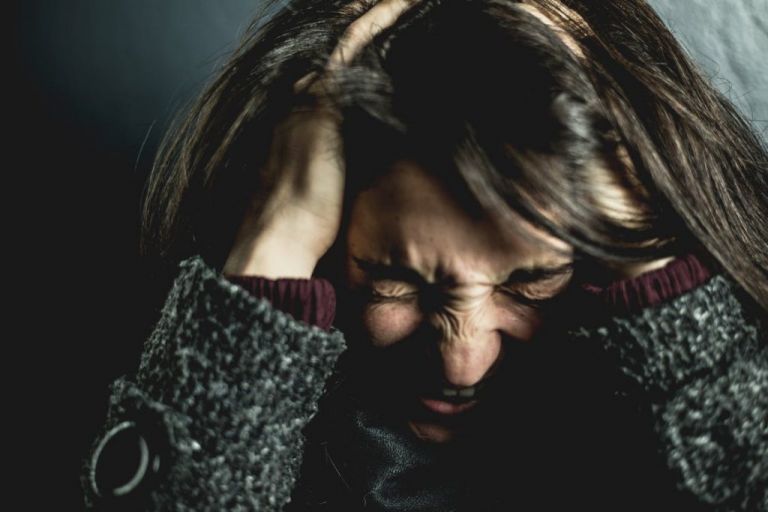 Stage Two: Anger. Let it out. Scream. Stomp. Pout. Be angry. This physical reaction to the situation allows you to exercise some of that pent-up frustration out.
After you and your fiancé understand the situation at hand, you may have a lot of mixed emotions about the subject. Allow your feelings to come to a head and express them in a healthy manner. Don't yell at each other or take it out on others. Learn to channel that anger and frustration at something healthy, like a pillow or a diary. 
Depression
Step Three: Depression. So now what do you do when you've beat the living shit out of your pillows? You feel physically and emotionally exhausted. Lean into that pillow and cry it out!
Depression is a natural stage to this process. It is important to feel your emotions and let your grief be known. Your feelings are valid. Lean on a professional, friend, or fiancé in this trying time. They are here for you to listen, talk, and empathize.
Bargaining
Step Four: Bargaining. So you've gotten past the denial, stomped around the house, cried on your fiancé's shoulder… now what? You feel the need to bargain with whomever you can to get the situation back to its original state.
But what if there's no one to bargain with? What if the enemy is invisible? Do you strong arm the venue that burnt down? Do you threaten the DJ who's now hospitalized? Take a moment and realize certain things are out of your control.
Acceptance
Step Five: The Best Step… Acceptance. Acceptance is the moment you let go of your situation and move forward with your options. This is the healing phase. The hurt you have felt in the past few weeks has now evolved into a brighter sense of self.
You're stronger. Wiser. More settled in your mind to react appropriately to the situation. Now is the moment you can begin to reach out to your vendors and start a game plan. You got this!
Pro-Action
Step Six: Seek Help and Be Pro-Active. If you are like the millions of people getting married who are NOT in the event industry, you may be overwhelmed with this process.
Hopefully you have recruited skilled professionals who are educated in their field and experienced in these types of situations. Wedding planners and coordinators, specifically, are talented in the art of reorganizing and re-planning a wedding. This is their bread and butter. 

Call or email your planner the second you are ready to tackle the problem. The sooner the better—but take some time to digest the situation. A planner will quickly move into action to reorganize the timelines of your vendors and give you the available options for rescheduling.
From this information, you can make an educated decision on what your best option is for saving money, retaining vendors, and guest convenience. Don't sit on this information too long. Because if this is the case of a national disaster or pandemic, other people may be scrambling to fill vendors as well.
The Cost
Real Talk: The Cost. You've now rearranged the date of your wedding and gotten the bulk of your vendors still attached. But sadly, the Florist and Hair and Makeup Artist can't make it on your date. What do you do? Well, unfortunately there are some costs to changing a wedding date.

If the disaster happened close to your wedding date, then you may lose the cost of the perishable products purchased. This would include food, flowers, ice, etc.
There is no way around it, try-as-we-might, we cannot keep these items safe and healthy for five more weeks. That is the nature of a perishable item. You are going to have to face the reality that the wholesale cost of these items has now doubled due to the fact that you have to buy them again. Your planner will work with these vendors to get you the best applicable discount available to help alleviate the financial burden.
But it is only reasonable to expect to eat this cost. As for vendors without perishable items, they should be able to waive their change-date fees for national emergencies. But if they can't make it to your new date, then you may have to be prepared to lose your deposit too.

Many vendors like DJs, Photographers, and Videographers work for a company rather than themselves. They have access to the schedules of multiple professionals who can fill in when the original vendor isn't available. Second shooters and alternate DJs are perfect answers to the risk of losing a deposit.
Don't be afraid of the quality of the new team member. The owners of each company you originally hired, choose their staff based off of shared vision, characteristics, and principals. They are a reflection of your original vendor and therefore will do their utmost to mirror the quality of said vendor.
Your New Team
Now that you have pieced together a team from your original plan, you still need to find a few alternates. Research your backups and call your Planner about their various preferred vendors.
If you have the right package, your planner may be able to take this task completely off your plate. They'll use the same templates you had agreed upon with your previously contracted vendor and apply them to the new alternates.
This will cut down the back-and-forth between customer and creator to get the final vision you had already decided on. When the wide net has been cast and your planner has "called all cars," you will have an array of options available to choose from.

This may feel like you're starting over from step one again, but remember: you already have 90% of the puzzle figured out, redoing a few pieces pales in comparison.
The new members along with the original members of your team are ALL committed to the success of your wedding. We are the professionals who will guide you through this process and help you achieve a beautiful, functional, effortless, and comfortable event.
Self-Care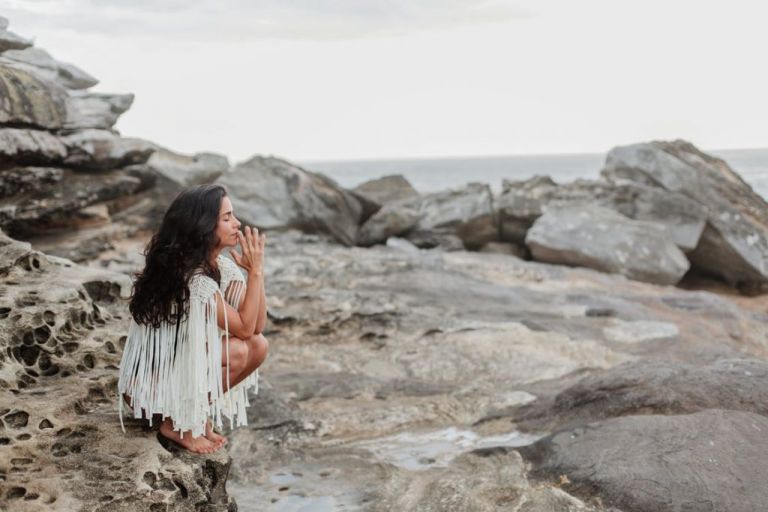 Now it's time for some Self-Care. You have made it over the hurdles, past the dragons, and into the Promise Land. You finally deserve a break. Rest assured that your new and original vendors are doing everything they can to make this event run smoothly.
You hired professionals who know how to react and adapt during times like these. From recovering from 9/11, to the 2008 Recession, we have weathered the storm and learned from it. You do not need to overly worry about the new situation.

In fact, we encourage you to de-stress to the best of your ability. Yoga, meditation, mindfulness. Breathe in the situation and breath out change. You are the badass boss that overcame this for the better.
You deserve that mani/pedi, double fudge cake, and mimosa for breakfast. Take some time to recollect your thoughts and slip away into a binge-worthy TV series or engrossing book. With the right team, the re-planning process shouldn't be a pain in the ass.
Your New Wedding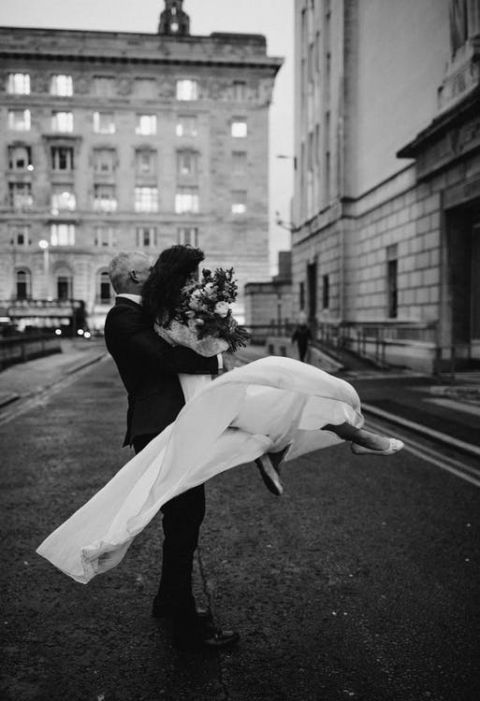 Finally: Your new wedding has come. Caterers and Staff are busy setting up.  The flowers look gorgeous, and the venue is buzzing with excitement.
Guests happily rescheduled in order to make it to your celebration of love. Almost everyone came! But who really need's your dad's orthopedist's neighbor at your wedding any-how. 

Your planner checks in on you as you're getting ready with your friends and family. "How are you feeling?" They ask. "Relieved" you reply. Because you invested in a creative and capable team ready to react to any situation and take it in to overdrive.
Your mother and cousins aren't racing to make a cake from scratch. Your bridesmaids aren't doing their hair and makeup over an ill lit vanity in the bathroom. Your venue isn't in a pile of ash on the floor. You have weathered the storm and come out ahead of the game.
Just like that de-stress mani/pedi, you finally deserve an effortless wedding. You are calm, because you deserve it.
When In Doubt
Despite a disaster throwing a wrench in your wedding, we here at Ivory & Lace Creative Weddings has the wherewithal to help you get through this horrible time. Research wedding insurance like WedSure or EventHelp to help you understand what you can and can't avoid when it comes to wedding planning and planning for the worst. Also, read up on some of our lighter topics like How to Celebrate Your Wedding Like A San Diego Celebrity!